Beaches of Myanmar
Ngapali Beach
Myanmar's best-known resort providing the visitor with un-spoilt white sand beaches fringed with coconut groves as far as the eye can see. It serves as the best ground for sunbathing and recreation such as beach strolling, cycling and so on. Unlike today's beaches of Asia, it is free of noisy beachside bars, crowded people and hawkers persuading you to buy their things. There are only natural scenic beauty of the blue sea, white sand and the lovely sun. The sea is cobalt blue, without any dangerous marine animals, clean and clear with gentle waves.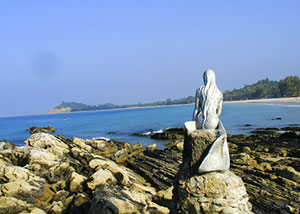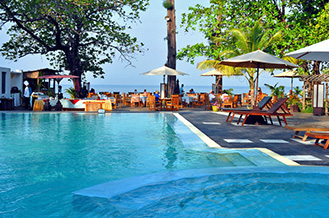 The area contains many small islands that can be visited on day trips from main center. Ngapali beach is a three km ribbon of white, soft-as-talc sand beach that stretches from the village of Ngapali to " Gyeiktaw ". The fiery sunset, for which the Bay of Bengal is noted for, can be watched right from your doorstep.
Chaung Tha Beach
With fine, beige sand backed by coconut palms trees. Chaungtha Beach lies to west of Pathein ( Bassein on the Bay of Bengal coast. It is a newly developed beach in Ayeyarwaddy Division). Visitors can add up Chaung Thar Beach before they wind up their trip to Myanmar. It saves both time and money. Chaung Thar Beach is mostly travel by local visitor because it is plenty of local restaurants. So it is recommended for the person who would like to enjoy the lively Beach.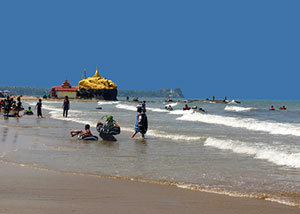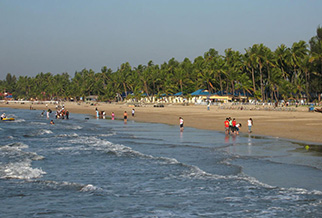 Ngwe Saung Beach
It is newly opened beach about 48 km from Pathein This unspoilt beach stretches 15 km of white and blue sea. There are newly constructed bungalows with local flavour but equipped with modern facilities. Countless larger and smaller tributaries interconnect the vast and fertile Ayeyarwaddy Delta; it is an ideal area for rice cultivation. Ngwe Saung Beach, as the latest emerging beach destination in Myanmar, is a jewel for independent travelers seeking nothing more but quietude, seashore and the ocean. With its sandy shore free of mud and clay, transparent and clean seawater, pretty islands nearby and rows of palm trees, is really an irresistible attraction for beach lovers.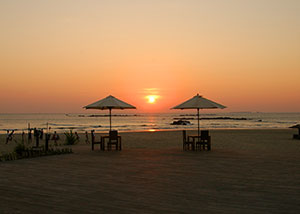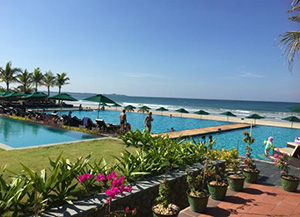 Myanmar Cruise
Our Popular Tour Packages
Describe here popular tours
---