Kyaing Tong Extension


Destination: Myanmar ( Kengtung )
Duration: 4 Days / 3 Nights
KYAING TONG
The most scenic town in the Shan State, Kyaing Tong lies about midway between the Thanlwin River and Mekong River valleys. It is situated 456 kilometres northeast of Taunggyi and 163 kilometres north of the border town of Tachilek opposite Mae Sai, (Thailand). It is 56 miles away from Mong Lar, a Chinese border town. Kyaing Tong means "Walled City of Tong" and Tong is a reference to the kingdom's mythical founder, a hermit named Tungkalasi. Historic center for the state's Khun culture, the town is surrounded by Wa, Shan, Akha and Lahu villages. Kyaing Tong is also known for colorful tribes.
---
DAY 01: Arrival
DAY 02: Kyaing Tong
DAY 03: Kyaing Tong
DAY 04: Departure
Day 1 Arrival
Transfer to Yangon (or) Heho airport for flight to Kyaing Tong.
Arrived Kyaing Tong airport and transferred to hotel. Tour highlights include visit to U Mulein Da's Shan Lacquerware Works, Wan Pon "Shan" Village and Shan houses, Wa people village and handy made powdered firearm. Overnight in Kyaing Tong.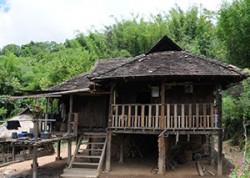 ---
Day 2 Kyaing Tong
Breakfast at Hotel. Visit Yan-Law "Khun" people village, Palaung Village, Kat-Tauk village, Pin-Tauk "Lahu" village. Hiking to see "Akha people and rare "Ann" people. In the afternoon, visit Pin-Tauk Waterfall. Sightseeing around the Naung Tong Lake and take photograph with lake view are the highlights. Overnight in Kyaing Tong. (B)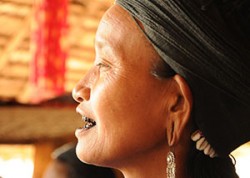 ---
Day 3 Kyaing Tong
Breakfast at Hotel. Morning visit to Kyaing Tong Bazaar and meeting multi hill tribes. Hiking to Hokyin "Akha" people villages. Observing traditional Yan-gone Pottery Work. Visiting RCM Church, former times' Italian Missionary. Visit Akha Centre Village and Weaving Works where traditional clothes are made before exporting to Thailand. Dancing "Lan Woan" in Loi-Lone village with full-dressed "Khuna beautiful girls. Overnight in Kyaing Tong. (B)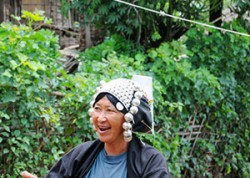 ---
Day 4 Departure
After breakfast at Hotel, free and leisure before transfer to airport for departure. Upon arrival at Heho (or) Yangon airport, transfer to Hotel (or) transit to International departure. (B)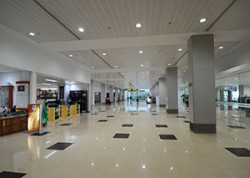 **Please feel free to contact us for any further assistance by click here **
Popular Destinations in Myanmar
Myanmar Cruise
---