Kayah (ITC)
Kayah has recently opened its doors and now offering wonderful experiences for tourists, who are interested in culture, people, nature and outdoor activities. Visitors will find Kayah's undulating landscapes and weave of cultures visually enchanting.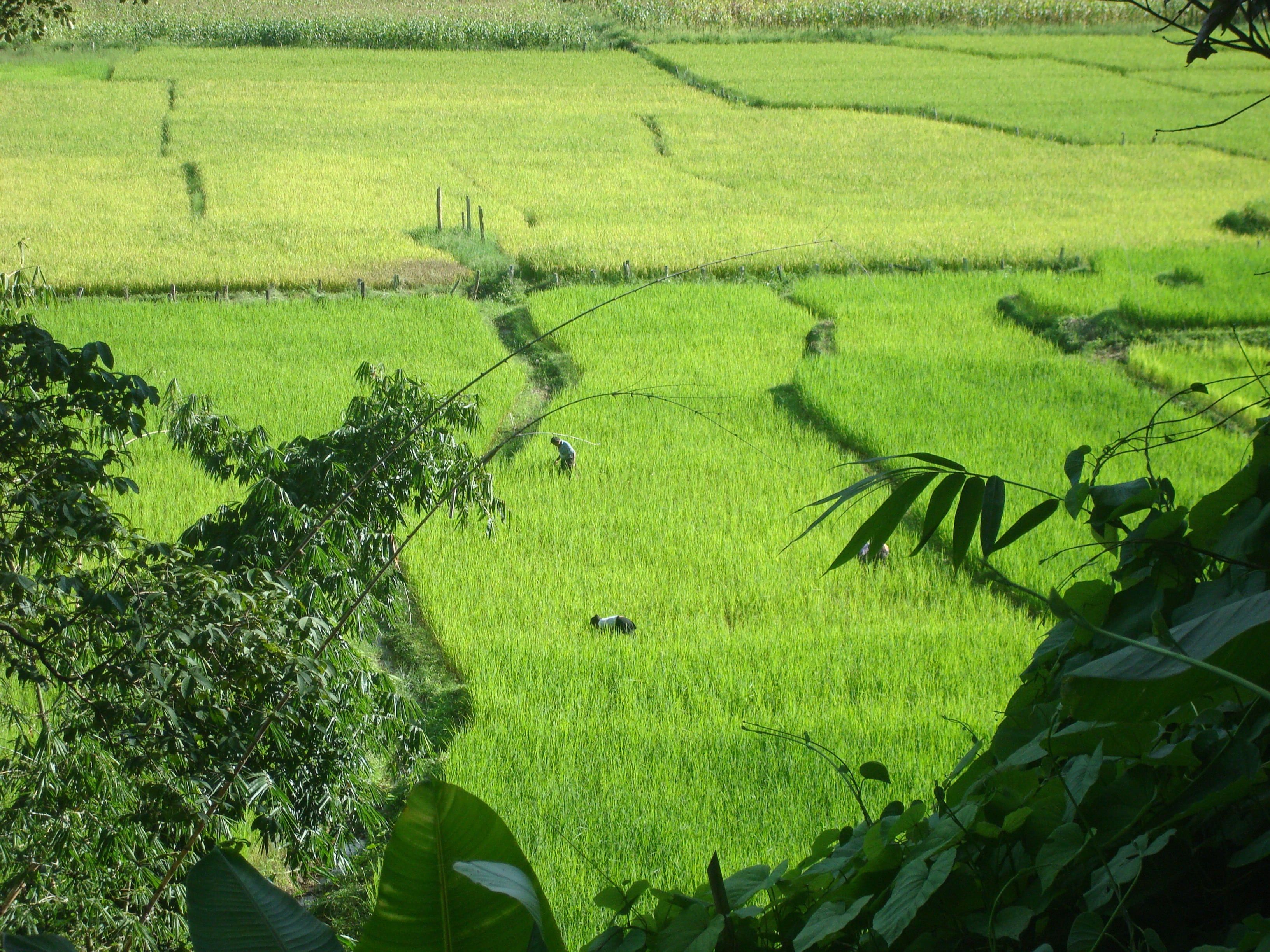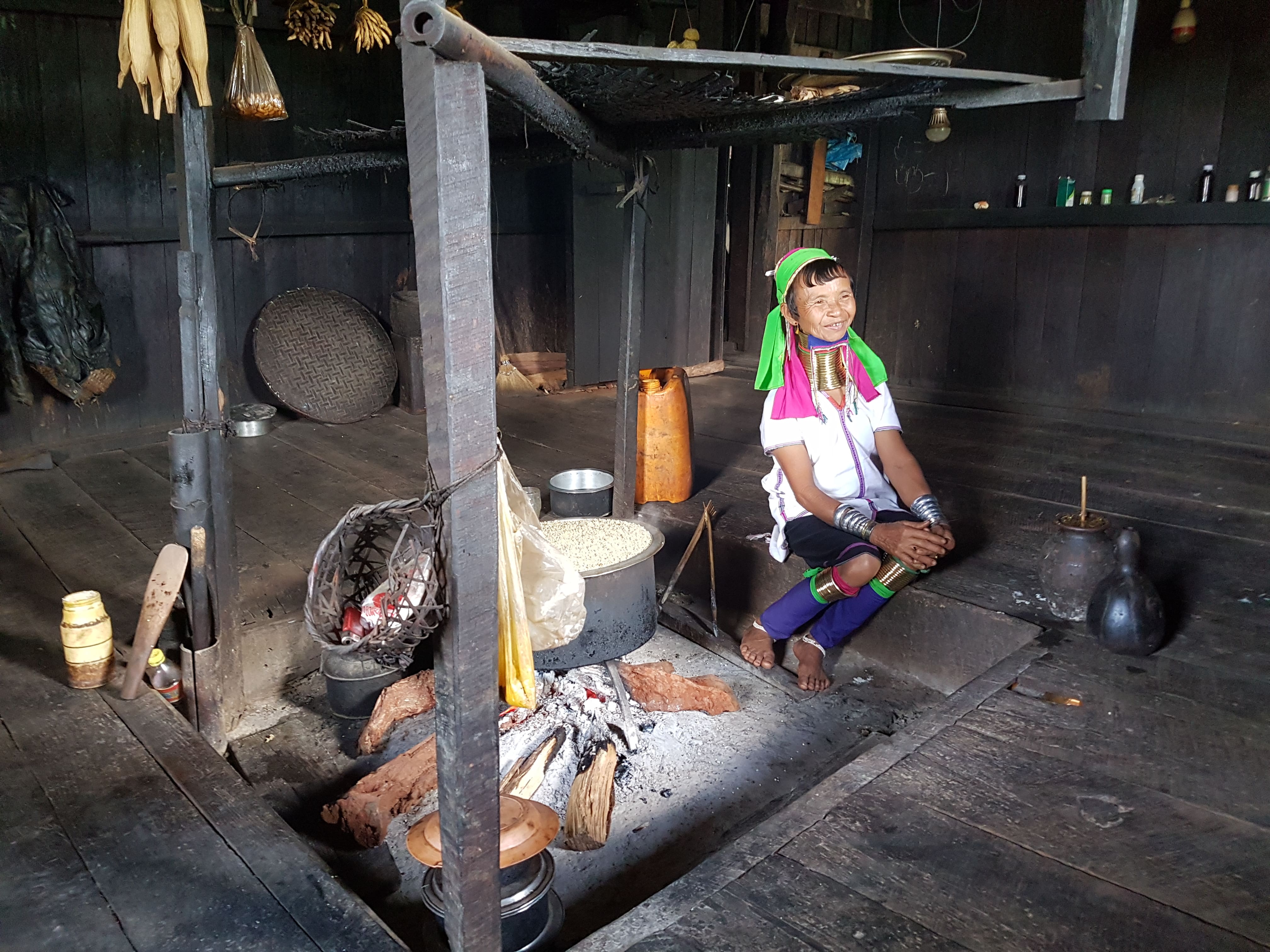 What truly sets Kayah apart is the endearing warmth of the people (native tribes who still dress in traditional costumes and practice indigenous customs, which have been passed between generations for centuries), their sense of humour, and passion to share their rituals, arts, crafts and music. Visitors who are interested in culture can visit animist temples, meet local musicians playing unique bamboo instruments, and try on a local costume! Active visitors can enjoy forest trekking accompanied by local forest guides. Food fans will enjoy tasting 'Kayah barbecue' or sipping millet wine from an earthen pot!
If you are looking for "fascinating local experiences with some comforts", rather than luxury, Kayah will truly express you!
---
(1) Pan Pet Village
Visit the homeland of the legendary 'long-neck' Kayan people.
Gentle trekking, while exploring local beliefs and way of life.
Visit traditional artisans and musicians in their homes .
Start your short trek, cultural and nature trail.
On arrival, visitors are met by their local community guide. After a quick welcome, the community guide leads us along a nature trail, for approximately 2 hours. Finally, we arrive at a beautiful viewpoint, with a panoramic view of the surrounding mountains, rice fields and 5 hamlets of Pan Pet.
As we climb the hill (moderate walking), the guide stops to explain important cultural sites on the way. These include a monument which honours the village clan, an animist bird totem, and a guardian spirit cave. Guests are usually accompanied by licenced, English speaking tour guides who help the community guide to translate, and assist visitors to ask questions.
Then, proceed to The Artisans' Trail in Salong Kana hamlet. Salong Kana is one of the five hamlets of Pan Pet community, which is considered to be the homeland of Kayan, or 'long neck Karen' culture. The brass rings worn by some Kayan ladies have become an iconic symbol of Myanmar, and of SE Asian tribal culture. Kayan ladies are also well known for their handmade crafts.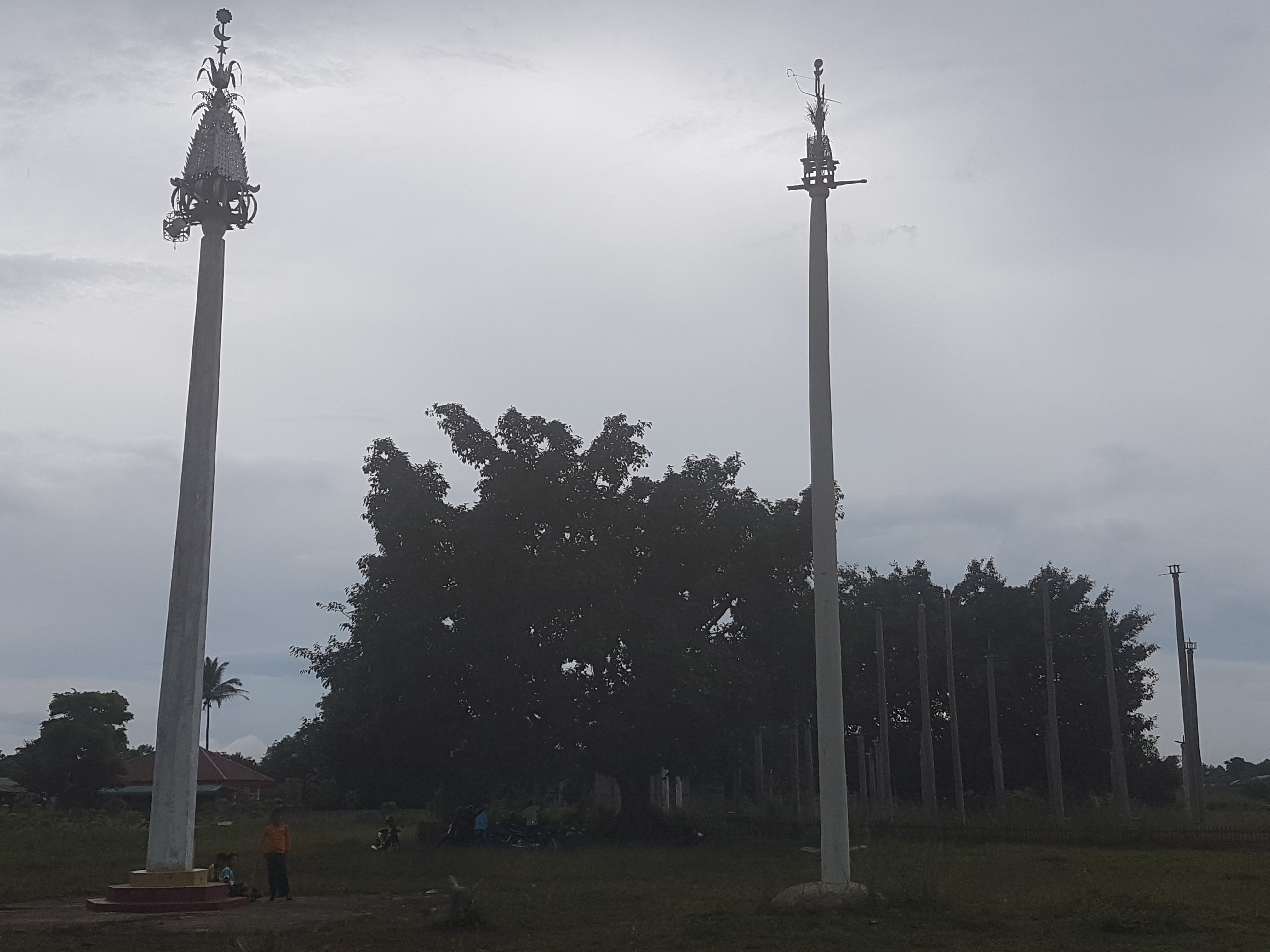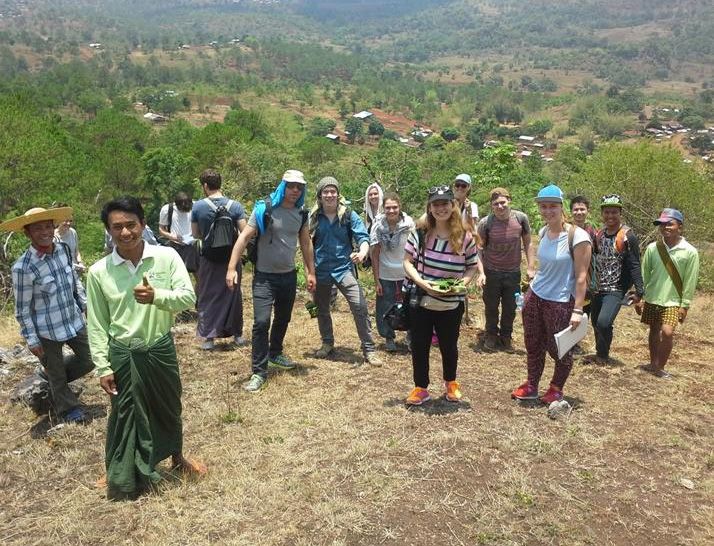 The artisans' trail was developed based on consultation with local villagers. Guests visit traditional, Kayan homes. We may see artisans making Kayan bracelets, weaving traditional textiles, carving wooden statues, weaving bamboo, or other handwork. Additional highlights of the trail include visiting the village's Clan Monument, and the Ker Kwang (a Bird Totem), where your local village local guide will explain about the village's clans and ancestors. Guests can taste traditional Kayan rice wine on request (optional). The Artisans' trail takes approximately 2.5 hours.
Lunch is picnic or home cooked.
These community based, cultural tours offer you fascinating, fun insights into local life and culture in Pan Pet, an ethnic Kayan community, located in Demoso Township, Kayah, Myanmar.
---
(2) Hta Nee La Leh
Witness the ancient, animist beliefs of the Kayah people.
Meet traditional artisans and 'bamboo guitar' musicians in their homes.
Enjoy tasty Kayah barbecue at home or by the scenic Seven Lakes.
The program begins with a quick welcome at the Hta Nee La Leh community center. Guests are met by members of Hta Nee La Leh's community tourism club. They are given a friendly introduction to the community, and important cultural do's and don'ts.
The first stop is a visit to the 'Kayhtoebo' hall and shrines, where animist traditions are practiced. A highlight are huge totem poles, which tower into the sky. Guests learn why these sites are so important for Kayah people, and about festivals and events, which are held here during the year. Guests also visit the village hunting shrine, to learn about the tradition of ritual hunting.
Other interesting activities are a visit to Lotus pond, take an oxcart ride to the Seven Lake or around the village. Enjoy traditional Kayah Barbecue for Lunch on the bank of the Seven Lake.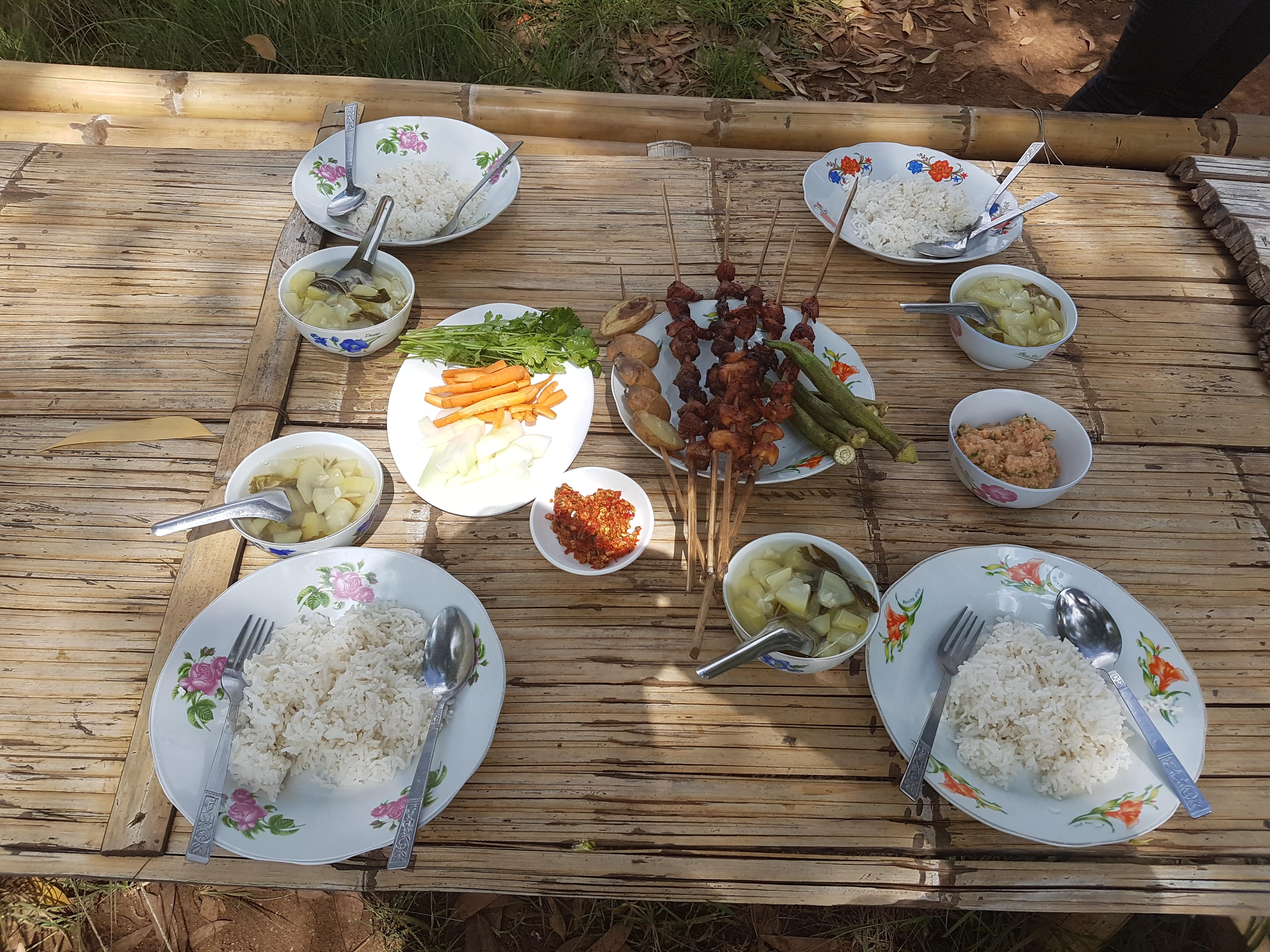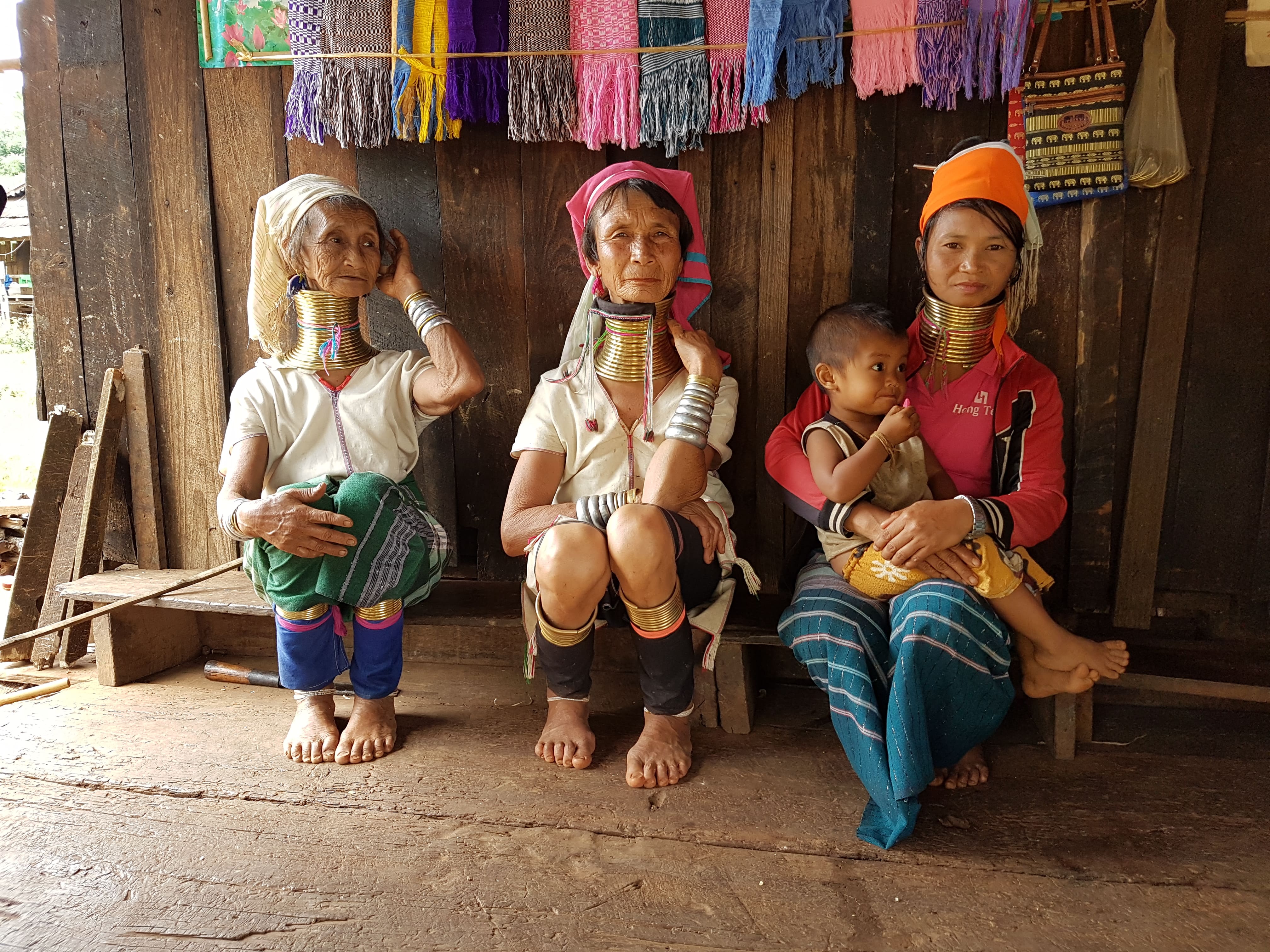 Popular Destinations in Myanmar
Myanmar Cruise