Mrauk-U (Mrohaung)
The old capital of Rakhine founded in 15 century and remained its capital for 355 years. The golden city of Mrauk U became known in Europe as a city of oriental splendour after friar Sebastian Manrique visited the area. Father Manrique's vivid account of the coronation of King " Thiri Thudhamma " in 1635 and about the Rakhine Court and intrigues of the Portuguese adventurers fire the imagination of later authors. Mrauk U can reach from Sittway through a very pleasant river journey of about 4 hours. If travel in the winter, one can see flocks of wild geese, ducks and other migrating waterfowls.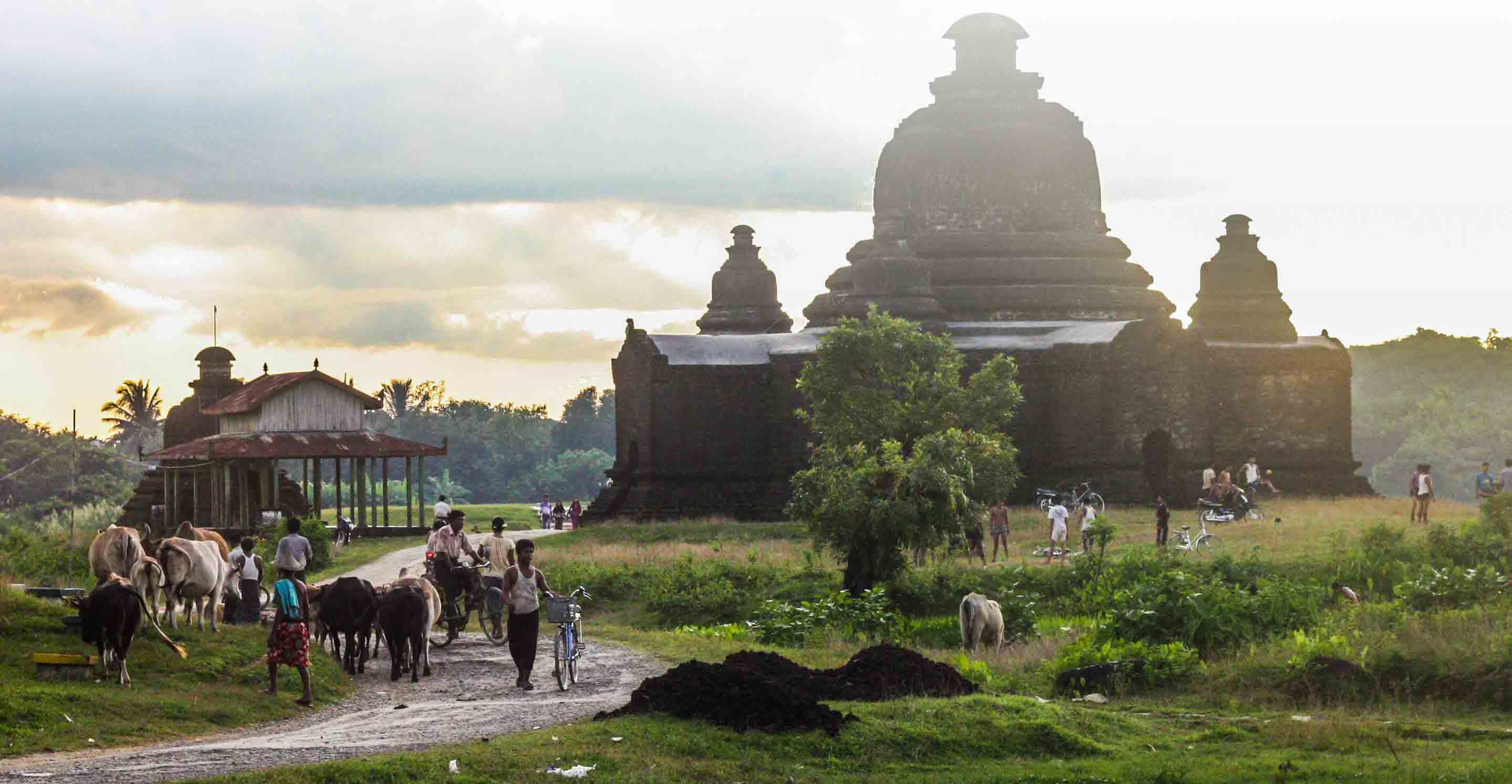 Even the pagodas are strategically located on hilltops and look like fortresses and indeed they are once used as such in times of enemy intrusion. Their moats, artificial lakes and canals and the whole area could be flooded to deter or repulse attackers.
Mruak U & Surrounding
Sittwe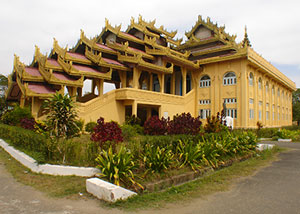 The city started as a trading port around 200 years ago and further developed after the British occupation of 1826. International trade along the coast bloomed during the British era. Two huge cargo steamers a day plied back and forth between Calcutta and Sittwe. There is a distinctive Rakhine twist on standard Myanmar culture that includes the enjoyment of much spicy food and brighter-coloured clothing. An airport town which serves as entry to Mrauk U. Sittwe, itself has no interesting site.
---